Trunk or Treat 2018 – Wednesday, October 31
Date: Wednesday, October 31
Time: 6 – 8 PM
Location: 1170 Foxworthy Avenue (At Almaden Expwy & Foxworthy Avenue)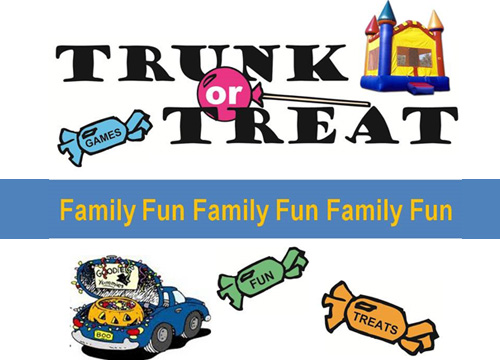 Here we go again, this year!
Like last year and the year before… , the church family @ Central Church of Christ is offering a free and safe alternative Halloween experience to families in the community.
Trunk or Treat is a fun, wholesome, and safe activity open to all children in our neighborhood and community. Cars will be parked around the church parking lot, trunks will be decorated with non-scary decorations, such as storybook or sports themes, and candy is handed out to the kids as they walk around all the decorated trunks. Along with handing out candy, we will be offering something to drink and snacks.
For more information, please call (408) 265-1570. 
We look forward to seeing you and your family.