Thanksgiving Feast – Saturday, November 23 ** FESTIN ACCION DE GRACIAS – SABADO, 23 NOVIEMBRE
You and your family are cordially invited to share in our Thanksgiving Celebration Feast on Saturday, November 23. The meal begins at 6 pm.
Usted y su familia están cordialmente invitados a compartir nuestra celebración Festín de Acción de Gracias el sábado, 23 de Noviembre dando principio a las 6 PM.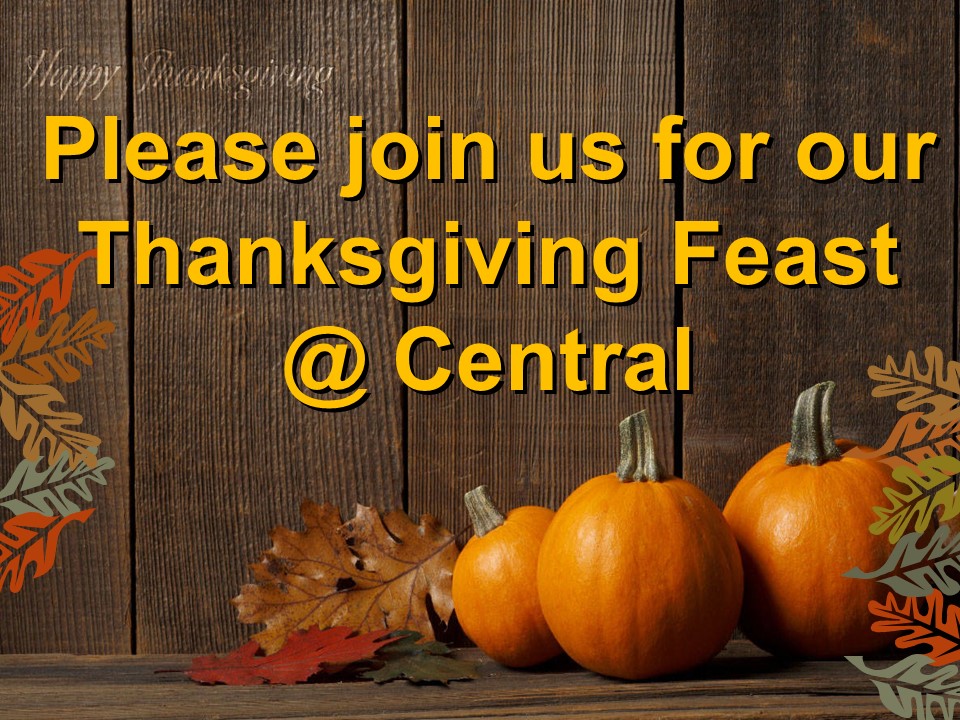 There is no cost associated with it for our guests. However, we do ask that you pre-register by Tuesday, November 19, so that we can have a headcount and will be able to prepare food accordingly.
Sin costo alguno para nuestros huéspedes. Solamente pedimos que se registre previo al evento a más tardar el martes 19 de noviembre, para planificar la cantidad de asistentes y servirles mejor.
We are looking forward to meeting everyone who has sent us their RSVP by above mentioned deadline. If you would like to attend in the future, please check back in again, next year. Thank you.
Esperamos ansiosamente reunirnos con todos los que nos mandaron su RSVP según la fecha límite. Si a Uds. les gustaría participar en eventos futuros, por favor regrese y revise este sitio frecuentemente o el próximo año.